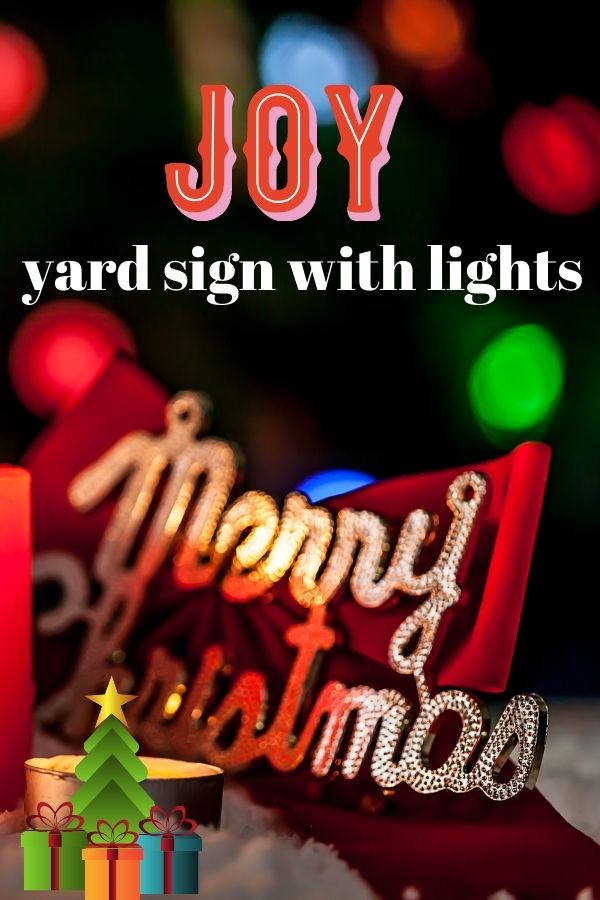 What the smart choice of choosing JOY Christmas yard sign with lights to decorate your lawn.
There are total five options selected in this page. Without further delay, let us introduce you the very last option in this page. It will create elegant appearance to your lawn.
Yes, it comes with the simplest design but can be the perfect addition to your outdoor decoration that making your home merry and bright.
The rest of options are featuring various kinds of patterns which associate with the festive such as dwarf Santa, snowman, candy, gift box, ext.
They come with stakes that will be used to hold the ornaments. The setup is easy. You can use your imagination to make a difference in your outdoor decorations.
The battery-operated string lights wrapped around the lawn ornaments are adding a nice touch to entire decoration and definitely will impress your guests and passers-by at your home.
In case you would like to add the celebration more meaningful, you may pick the
Joy yard sign with nativity
scene.