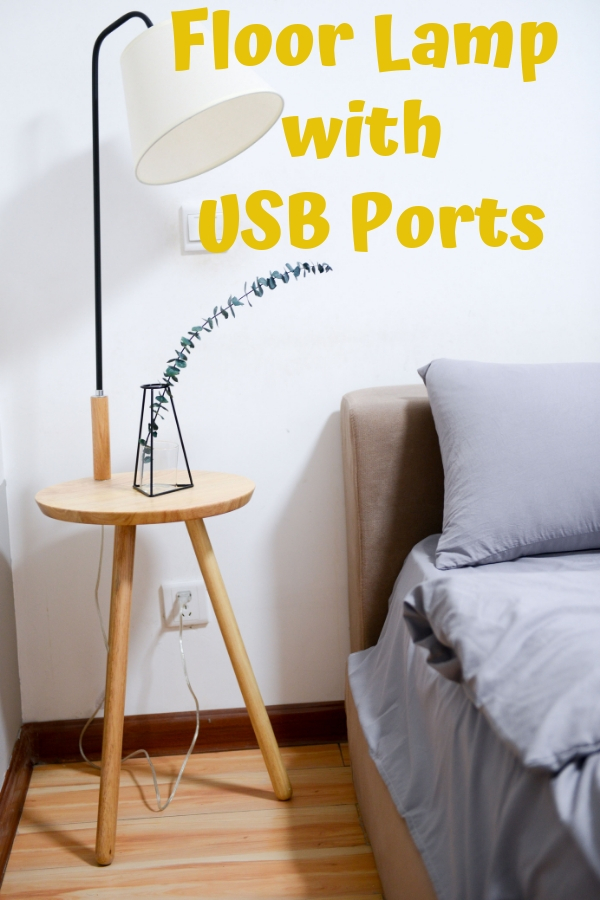 Did you charge battery of your mobile phone every day? I bet every buddy doing the same thing at least once a day. Thus, a floor lamp with USB ports is getting popular compare to ordinary home furnishing which only has illumination function.
It actually is multi-function home furnishing that offering you convenience feature apart from brighten the area where it is being placed.
For instance, you have one in living room. When you reach home on evening time and relax on a cozy sofa, the standard cable connection interface for charging your mobile phone is ready for you. Another example, you are placing one on bed side. You then can charge your mobile phone before sleep and reach your phone the moment you wake up.
If you are not satisfied with both of charging battery and illumination functions that it is offering, then consider the last two options in this page. They are
floor lamp with tray
plus storage shelves underneath on top of build in fixture and charging outlet.