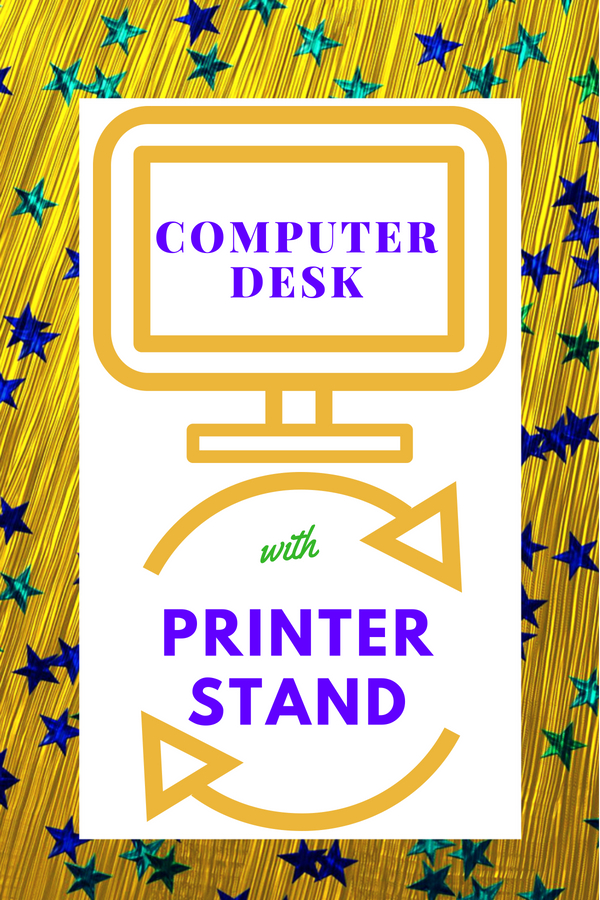 The furniture that I spent the most time choosing was a computer desk with the printer stand. Every day I would have to stay in my home office for almost the whole day. I am very particular with the piece of furniture which holds my main equipment for working.
The computer I have is the typical type which consists of an individual monitor, keyboard, and CPU. Thus I need furniture that can hold all these peripheral devices and a base for the device can print out hard-copy.
Although we are in the trend of the paperless environment, I still prefer to have hard-copy for a certain scenario. For instance, I would transfer soft-copies of science or mathematics exercises to paper then let my kids do a bit of revision to polish up their knowledge.
The first two options listed below are my previous choice because they are compact tower type workstation that fulfills my basic requirement. But my husband said they are more suitable for a dorm where room space is the concern. I then continued to source online and found another three options. They feature a bigger tabletop and some even come with a cabinet.