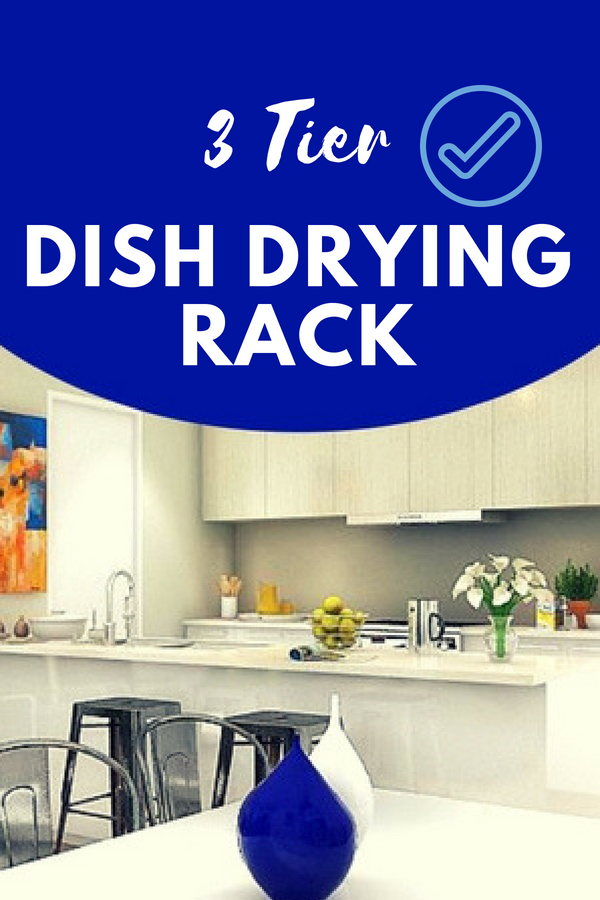 I had decided to buy a 3 tier dish drying rack after my daughter broke a soup plate the second time in a week. My old one has two rows only which is not enough storage space to hold all of our daily use dishware and utensils. I had no choice but to stack a few dishes on top of each other after being washed and it caused the broken incident.
The following five options come with lots of features to hold cutlery and dinnerware in well organize way while dishwater dries off. Plates can be kept vertically on the very top layer while the lower layers are the compartment for mugs and other dishware that being use daily. You definitely will agree that they are space saving units when you see them.
If horizontal space is not a concern on the countertop, I would suggest picking the one that comes with an outer organizer for cutlery and dinnerware at both sides so that reserve more space for keeping plates inside the rack.
My favorite is the one has water holding tray for every single layer so that any kitchenware on lower layers could be drain off without affecting by water falling from the upper row.