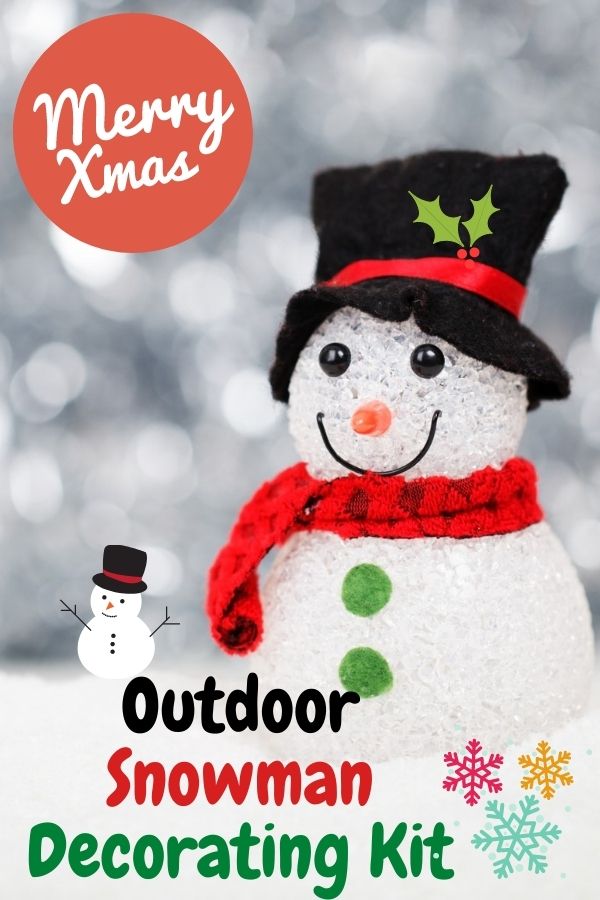 Don't forget to bring along an outdoor snowman decorating kit whenver you're enjoying the joyful moment with your family members to create a lovely human figure by using the compressed snow.
The material pack has all the accessories such as mouth, eyes, carrot nose as well as top hat and scarf for you to dress up your snow figures.
To make yours outstanding at your front yard, you may choose the material pack which includes moustache, vape pipe or glasses. You can even create snow-woman by choosing the material pack that comes with pink top hat, pink scarf and red glasses.
By having such handy kits, you can challenge your kids or build together a number of charming snowmen to form a happy family and make it as part of your Christmas decoration.