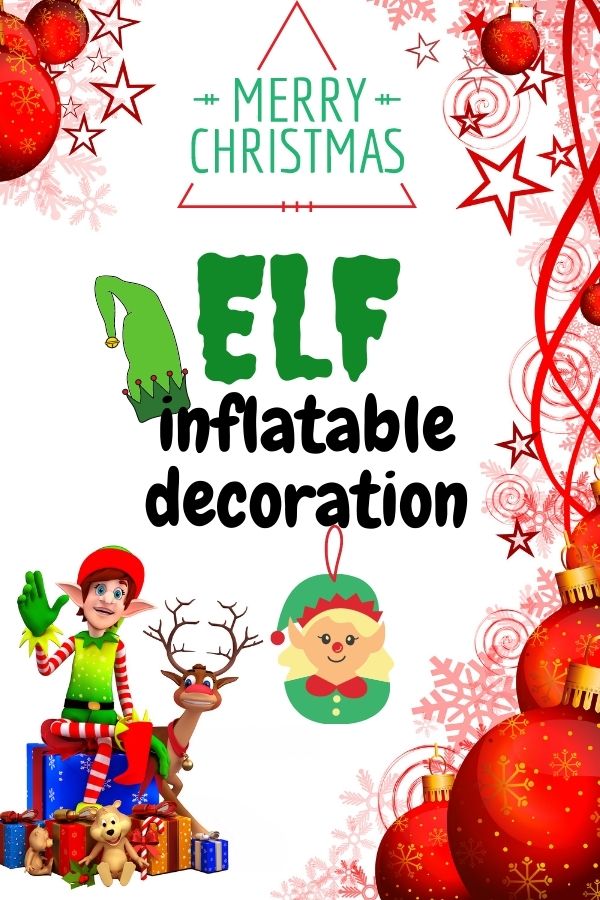 With your snowman and Santa props, what else can you decorate your yards with? Well, look no further to these adorable elves props which typically represented as of diminutive green and red-clad creatures with pointy ears and pointy hats.
Elves began to be associated with Christmas in the United State in the 19th century. They help Santa bring Christmas to life. They design and make toys and gifts for children, look after the reindeer and keep the sleigh in good condition.
Each and every single one of the designs that are shortlisted here, look incredibly adorable. As the name implies, these inflatable elf Christmas decorations are ready to be displayed after they being filled with air.
They all share the similarity of intricate designs and have LED lights inside of them for a beautiful night light display. With cute little faces, dinky clothes, and festive jumper and tights, the Elves are brimming with Christmas charm.
The elf flies back to the North Pole every night for reporting the child's naughty and nice list picks to Santa Claus. The elf then returns to the house every morning before the kid wakes up and settles in a new part of the house that creating a hide-and-seek game.
If you have toddlers at home, this prop is an ideal pick. Toddlers are really noticing a lot, are naturally curious, and get excited about cool things. That child-like innocence is in full-effect too, so the holiday season becomes a magical time.
This also is a cute way to remind kids that elves are observing children from Thanksgiving to Christmas Eve. So kids better be a nice child during this period.
The very top one is holding seasons greeting sign which makes it look really interesting. The second one is holding a candy cane white the third one is holding the head of the bottom one. The design that is put into this is honestly very creative.
All of them are display items for you to transform your home into a winter wonderland. Do not hesitate to click the following link if you are looking for
animated inflatable Christmas yard decorations
.