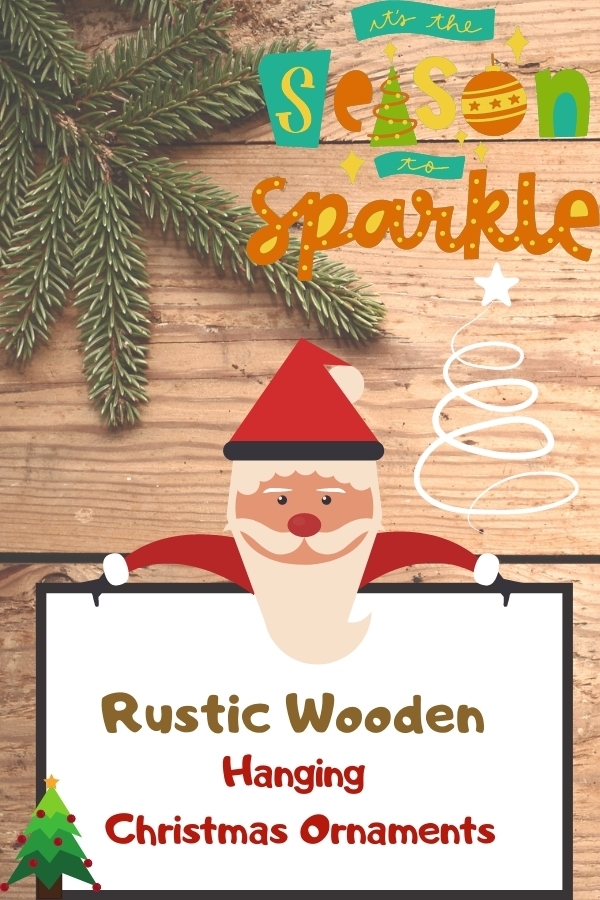 Rustic wooden Christmas tree decorations are getting more popular as they bring a natural, homey feel to the tree. They are perfectly match with the farmhouse or country theme to bring holiday cheer into your home.
You'll find classic holiday characters such as Santa or Reindeer painted on the wooden ornaments or engraved with meaningful wishing words.
They usually come with jute string that convenience for you to hang the ornaments for complete your vintage style decoration.
On top of hanging on Xmas tree, they can be used to decorate a mantle, dress up a banister, as addition to a wreath or attach to a stocking.
Some round shape ornaments can even become part of a gift card making. They are people do DIY by draw simple patterns or write a wish to make the ornaments the unique one.
To brings a country feel to your decoration, you may consider to mix them with other material
hanging ornaments for Christmas tree
.