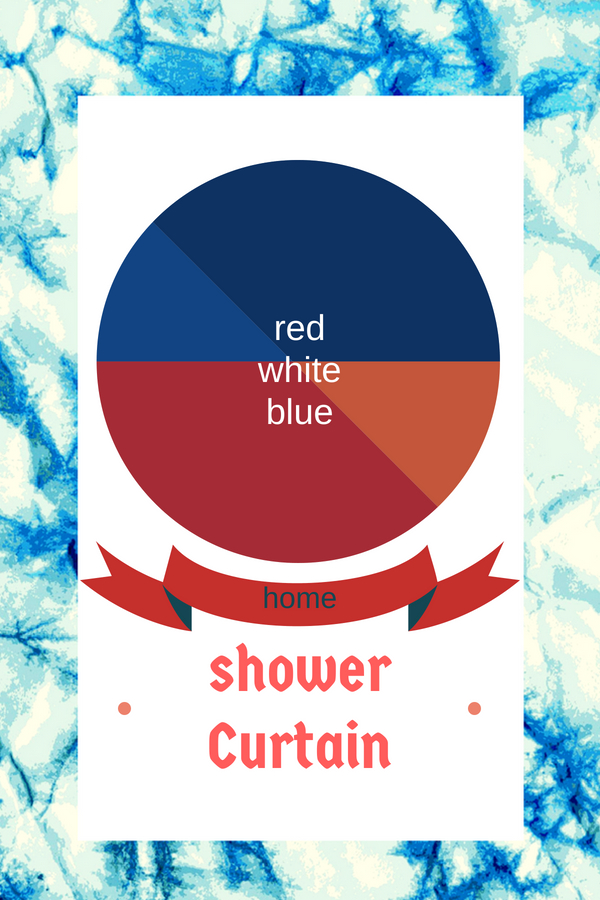 All of us finally agreed to have a red white and blue shower curtain to replace the old one which looks worn after two years hanging in the bathroom. And we believe that the combination of these three colors will brighten up our bathroom.
The old one is fabric hanging cloth and I had to wash it with hot water monthly in order to kill any fungus and removes stains. Hence I would like to pick plastic or any other waterproof synthetic materials to prevent water splashing out from the bathing area.
The following five choices are at the top of my list but my son and husband have different thoughts when they go through the list.
My son said the one feature Santa Claus is a little bit creepy because he feels someone is staring at him when he is taking a bath. Furthermore, it is more suitable for the holiday season. On the other hand, my husband said it is a little bit disrespectful showering in front of a country flag.
Did they think too much? Well, we finally agreed to pick the one with stripes and stars design. Let's scroll down to see it if you feel curious about our final decision.