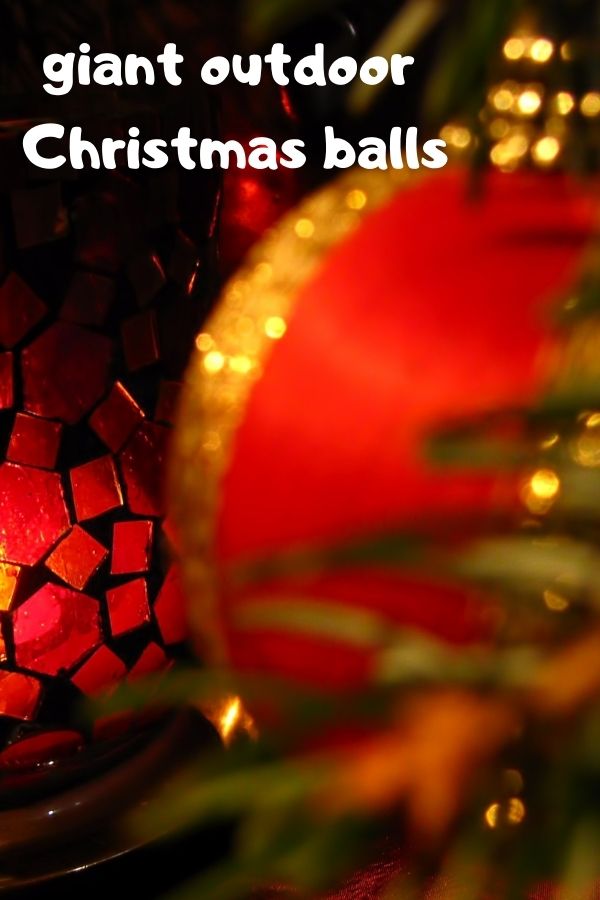 The following attractive oversized Christmas balls for outside are something you can't miss when it comes to decorate your yard, patio or porch to celebrate winter holiday.
To be exact, they are
inflatable yard decorations
that featuring festive symbols such as snowman, Santa Claus, snowflakes or print with classic festive colors.
These huge ornaments will make your house full of holidays atmosphere and turn your front yard as focal point in neighborhood.
When the sky is dark, you can even see them creating a spectacular display that definitely attract your guests' attention and surprise them.
As they are inflatable decorative ornaments, all you need to do just plug in them with built-in fan then they can stand up to full in seconds. In other words, you no need to worry about the storage space when the festival is over.
You may have these 23.6 inch large ornaments side by side in your front yard. If you are looking for the stacked balls, click to have a look of the
floor standing Christmas baubles
.