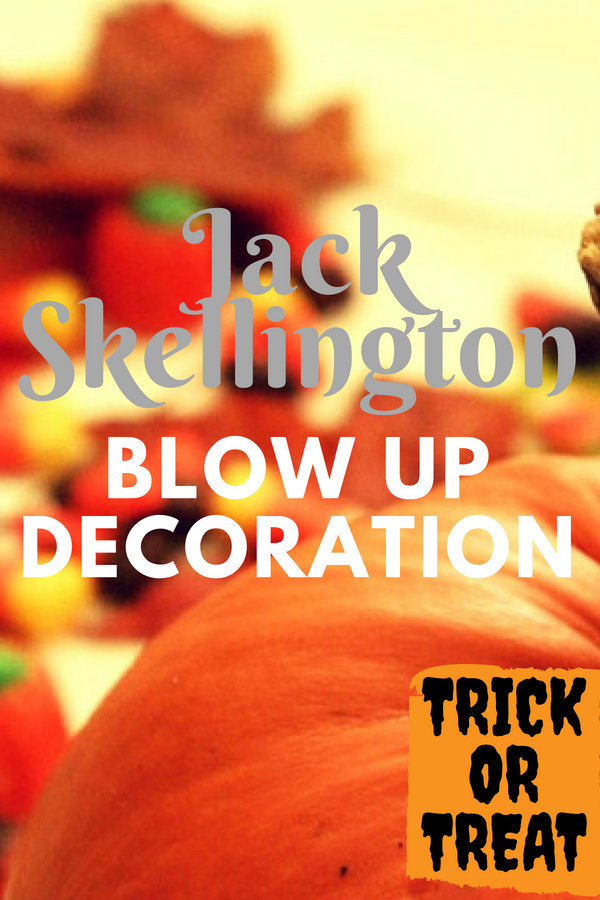 Let's turn your own sweet house into Halloween town with Jack Skellington blow up the decoration. It is inspired by one of the best-animated films called "The Nightmare Before Christmas" which released in the year 1993.
This fellow is the main character in this specific film. As "Pumpkin King" of Halloween Town, he always wears a pin-striped suit and matches with a bow tie which looks like a black bat.
It definitely is a great prop that full of Halloween spirit and eye-catching seasonal ornament for your front porch, yard or indoor. Normally its size is huge when inflated with air. But, this type of inflatable prop can deflate for easy storage in storeroom or garage when not in use.
These five below either feature standing or sitting posture. They look more charming at night when they are lighted-up. By the way, I more prefer to display the "Pumpkin King" with the "Everyday Is Halloween" Banner. Do not hesitate to scroll down for seeing the rest options if you prefer to have one with his dog Zero or green blob monster.