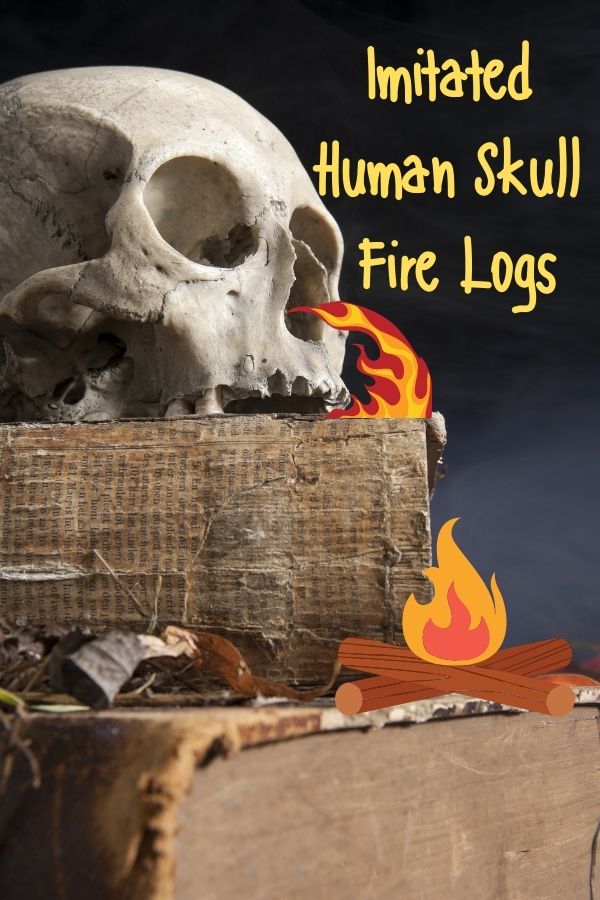 It's time to terrify your guests with the imitated human skull fire logs. Watch as they are shocked by such a lifelike fire pit human head in fire's embers!
This thing provides a realistic yet natural roaring fire that create a special ambiance in where you're using it. It is simple to operate compare to burining real wood. Most people like to use it not only because of its convenience feature but also its appearance design that provide a superior and very realistic dancing flame pattern.
These fake human heads are safe to use in a wood fire or gas fireplaces and fire pits. It does not release all the annoying ash and residue which you might find soming from a lower standard fireplace logs. Furthermore, they also cool quickly thus are very safe to use. It truly is one of a kind, suitable for all types of fireplaces.
On this page, you'll find five fake skeletons which vary in appearance. The first two are simple, single human head which are ideal for a barbecue or any regular day at home. Starting from the third one however, is where the magic begins!
In my opinion, the third one is the most ideal for Halloween purposes due to the added touch of the giant spider on the head of the fake human head. The giant spider adds a touch of creepiness to it.
The fourth one is really a stand-alone design. The fake human head designs mentioned so far require more than one to really stand out whereas this skull design, together with the two bones below the skull, allows it to really perform and stand by itself. I'd suggest putting it right in the middle to give it a real stage to shine.
And with the fifth skeleton, the design is all about creativity. There are two fake human heads and one of the skull is biting down on the other which gives a 'zombie eating' feel. This is ideal for the creative minded people who would really enjoy fantasizing about how the decorative item that tells story by itself.