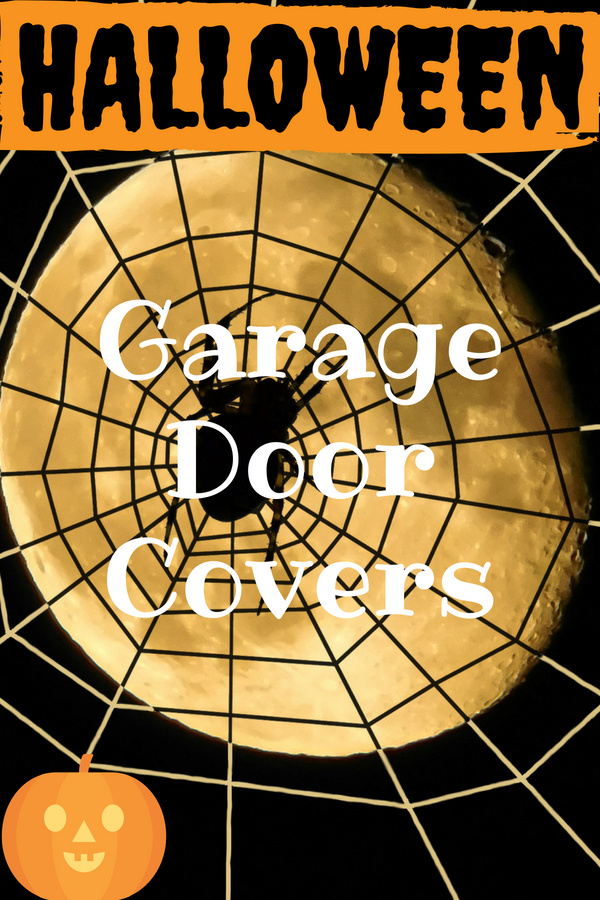 Most people are starting to decorate indoors and gardens when the spooky festival is upon us. But a lot of us miss out on the entrance of housing in terms of vehicles. In fact, that area can be a total makeover in a matter of a few minutes with Halloween garage door covers.
They are eye-catching outdoor decoration yet simple approaches that let you share your holiday spirit with every passerby and neighbors in October. They are similar to a mural banner featuring different scenes that bring the heat to the festival.
Some banners come with a design of false appearance that a garage door is either half or fully open. For instance, the first design below is showing half-open type and there is a witch's brew cauldron inside the room.
Let's continue to scroll down and look at the second design. It's the full-open type which appears to a passerby that there is a fun party going on. Another kind of design is giving caution for people passing by such as "Zombies Inside, Enter at Your Own Risk". Which type matches your outdoor decor theme?