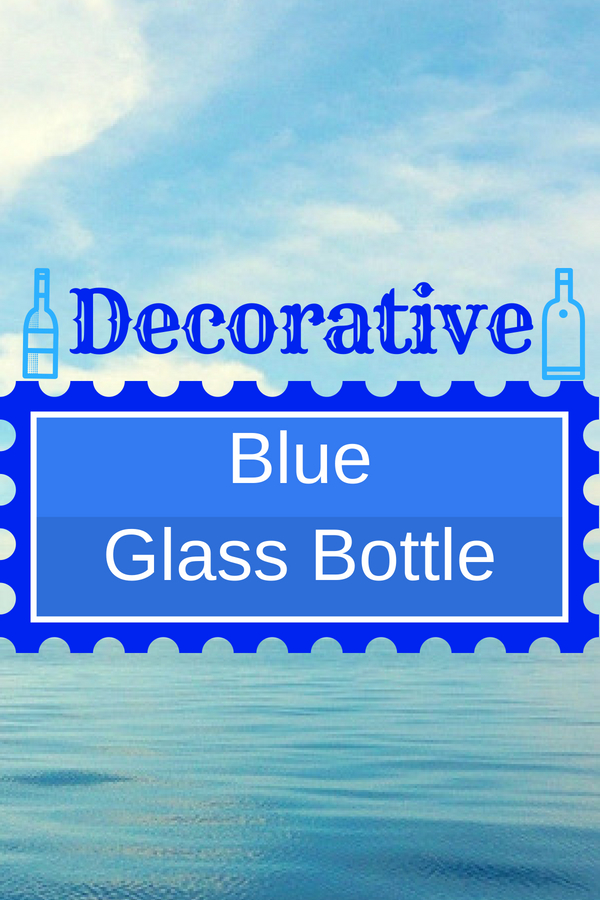 Why go for ordinary carafe if there are decorative blue glass bottles that could adorn your tabletop while reserving their original function?
For instance, you want to have hard glassware to store olive oil or any other liquids that can be used in the kitchen. Would you rather choose a common carafe with a narrow neck or a fancy one that attracts people's eyes ball? I bet you will pick the ornate container after looking at the pictures below.
These carafes come with a color intermediate between green and violet. I don't know about you. But the scene of the sky on a sunny day always pops up on my mind when I see articles with azure color.
The first one features a fish shape while the second one comes with a trendy style. They are an ideal pick for a modern room. If your kitchen is featuring a retro theme, then the third one with a vintage pattern will fulfill your needs. All of them come with cork and so they still work as a liquid container.
Let's move on to the container at the fourth position on this page. I have to admit that the appearance of this carafe is oversimplified. However, the crystal white stoppers on top make them outstanding among others. The stoppers feature a shape of starfish, shell, and seahorse that definitely boost a room decor with the beach-theme.
Well, the fifth one is suitable for those who like to have fancy glassware without a cork top. They can be used as a little bud vase for a single flower or display in a row as ornamental. They can also be a charming house-warming gift, don't you think so?