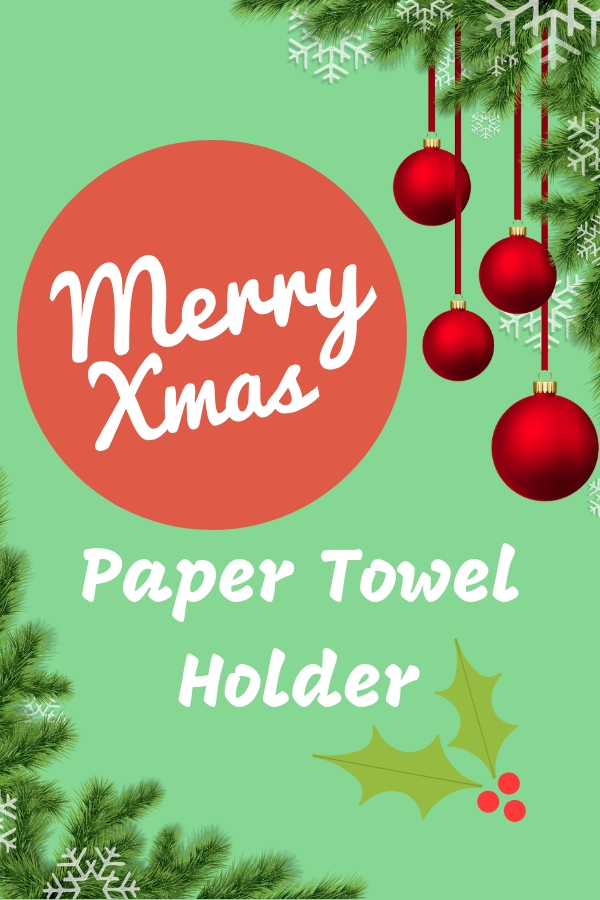 What an adorable free-standing Christmas paper towel holder! It does not only beautify the kitchen but also holds a roll of absorbent paper for you to dry anything in your cooking area.
These decorative festive kitchen supplies feature different iconic symbols such as the Xmas tree and adorable snowman. If you're planning to use it throughout the year, you may pick the one that accents festival colors which are red and white.
Yes, I am referring to the red and white striped candy cane. You'll see it if you keep scrolling down or pick the last one that features a holiday wreath at the end of this page.
The red bow with green leaf makes it looks fantastically elegant. The "J" can also represent Jesus while the white color symbolizes the purity of Jesus and red color means the blood he shed. This entire piece does not only hold a kitchen roll of perforated sheets but also acts as a meaningful decorative item, especially during the December festival.
In case you are preparing a party or you have kids at home, you may consider the one that features a jolly snowman. It will boost your kitchen decoration with an enormous joyful holiday spirit. It also is a perfect party gift for someone to add a splash of festive to her kitchen.